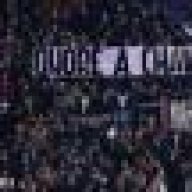 La Grande Inter
La Grande Inter
Joined

Aug 9, 2004
Messages

21,375
Likes

51


10 years of FIF
Anyway i think its about that time, January transfer is well closed and were being rumoured to many. Many questions.
should VDM stay? cant ze maria take his place?
Should veron go? cant emre play there.
Davids?
Goalkeepers?
Defenders?
Attackers?
as always its gona be a real big tranfser thing for inter.
I say we take it easy.
Goalkeepers.
3
Toldo
Carini
Cordaz
theres so many things again
why cant it be easy. i mean theres a left back problem too, we have Coco, Favalli and Pasquale coming back. what now?
post what you guys would like.
Personally id like the starting CB pair of Cordoba-Burdisso. And leave Matrix, Gamarra and a youth player as backup.
What midfield do we play?
---Cristiano-Chucu---
Deki-------------Emre
chucu
Deki-Emre-Kily.
So many options, this is why i said theres no room for Kara, VDM, Veron, Davids.
And with cruz gone, Recoba gets more playing time.
Last edited: