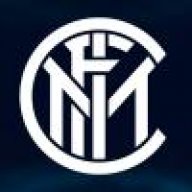 La Grande Inter
La Grande Inter
Joined

Apr 10, 2009
Messages

13,758
Likes

85


Most Missed Member

10 years of FIF
Inter.it said:

MILANO - F.C. Internazionale comunica che sono stati depositati negli uffici Lega Serie A i contratti per l'acquisto, con la formula del prestito, di Yuto Nagatomo, 24 anni. Al Cesena, con la stessa formula, è stato ceduto Davide Santon.

Tutta l'Inter dà il benvenuto a Nagatomo, uno dei più importanti rappresentanti del calcio giapponese: ha fatto parte della selezione olimpica che ha preso parte ai Giochi di Pechino nel 2008 e con la nazionale maggiore ha partecipato al Mondiale 2010. Sabato, sotto la guida di Alberto Zaccheroni, ex tecnico nerazzurro ai quali vanno i complimenti del presidente Massimo Moratti e della Società, Yuto ha vinto la Coppa d'Asia 201: suo il cross decisivo che ha consentito il gol di Tadanari Lee nella finale contro l'Australia.

Un sincero grande in bocca al lupo a Davide Santon per una seconda parte della stagione da protagonista nella società del presidente Igor Campedelli.
http://www.inter.it/aas/news/reader?N=51300&L=it
6 month loan with Santon going to Cesena on loan. AUW, indeed.
Last edited: