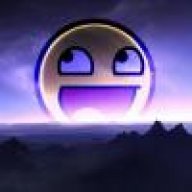 La Grande Inter
La Grande Inter
Joined

Nov 25, 2010
Messages

11,911
Likes

1,776
Favorite Player

Adriano


10 years of FIF
i really cant understand why Juve is spending much on mercato while we cant. We didnt spend much money the year before on the market, we sold ibra for 40 m euros+Eto'o. We didnt spend much last season, we have spent on Ranocchia and Pazzini in january market and now we cant spend. We need to sell Eto'o or Sneijder of FFP.

Taxes should be solved by italian Goverment, italian football cant compete with Spanish or English sides, even German sides passed us. We need to invest on our stadiums which can bring at least 100-150 m euros a year to clubs, but we are paying for stadium. We are giving high wages.

We are selling our best player, +20 goals scorer, Eto'o won many games alone last season. A game changer. We will lose much in quality, as he is one of the best strikers in the world.

We linked with Casemiro, he costs 20 m euros at least. banega? Gago? is Casemiro really better than Obi? or he is really enough to be a starter?
I think from now on Jube will make a lot of profit as they have their
own
Stadion now.