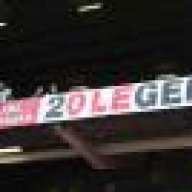 La Grande Inter
La Grande Inter
Joined

Mar 9, 2011
Messages

10,587
Likes

2
Favorite Player

Solskjær



Forum Supporter

10 years of FIF
Yaya was better at scoring and creating too and from what I've seen, Bayern have replaced Bastian just fine.
Barca replaced Yaya even better.
I dont think Yaya was found out back then he was at Barca, it was more like Man City as a whole got found out.
Pep played Biscuits more than Yaya which made him quit the club. At City he was out of place and just lost the shape completely. As a midfielder it's easy, Schweinsteiger is easily much better. As attacking midfielder Yaya is better.