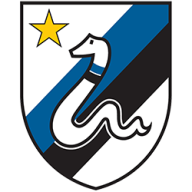 La Grande Inter
La Grande Inter
Joined

Jan 17, 2005
Messages

33,285
Likes

15,262


10 years of FIF

Nostradamus

Most Passionate Member
Whoever it is I won't protest and join FIF's mocking of the signing player instead of SMS until I see him play for Inter. Fif was wrong so many times the last few years that I don't trust the collective opinion. Darmian and Acerbi are good examples. I have regained some faith in this management, with all their flaws considered.
Well, typically FIF was against signing and using Italian players and those who opposed this typically were the ones jerking over mediocre talent that had their 15 minutes of fame in one season. For some reason, collectively people jerk off for average players only to bash them once they arrive, in case they do. Or mock them when they fail at immediate rivals.
Signing players like Milinkovic-Savic makes sense.
Signing Italians makes sense.
Even signing veterans like Dzeko and Mkhtaryan makes sense at times.