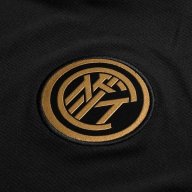 Joined

Dec 23, 2014
Messages

7,108
Likes

5,533


Forum Supporter

Most Improved Member
Fuck this piece of shit. And Marotta who brought him here. He won us scudetto but at what cost? To be stuck with these players that can only play fkn 3 5 2 system???! If Spalettone was backed up by Suning like Conte we would rule shitty league for years,just look what he did with Napoli, in two fkn years! Did you ever saw Conte team playing like that? Never and never will. And he was cheap for fuck sake. Now its too late. We are stuck with 3 5 2,with mediocre flanks. Look at fkn beelan. 3-4-3. They have Theo, Leao, even friggin Messias on flank's that are fast and can fuck up every defence. Tonali is bossing again, we lost him cause Conte wanted that alcoholic old bum Vidal. They have youth players and what we have now, who is our prospect, Mikhitarijan and Dzeko? 🤮🤣
Marotta needs to fuck off. We need someone who will bring us balsy coach with fresh ideas, need proper scouts too, we need another fresh start, enough with these Seria A 3 5 2 bums.
Are you serious? We are not stuck with Conte's players apart from Lazaro. We sold Hakimi and Lukaku for total of more than 160.mln, Barella and Bastoni are highly valuated and we can easily sell them, if we want. Darmian was great purchase and he can play as RB as well. Spalletti brought us fucking Vecino, Nainggolan and lost Zaniolo. He is only a coach at Napoli, and I really doubt that he has any word about transfers. I also don't want Conte back, for other reasons, but it's fact that he knows which players will fit in his system. See Kulushevski. Marotta should hire him as chief scout, because I don't want more of Inzaghi's scumbags.