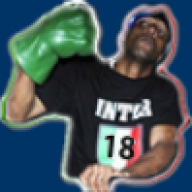 Joined

May 21, 2005
Messages

6,976
Likes

2
Favorite Player

Il Capitano



10 years of FIF
It is going to be one of this 6 players:

Podolski, Fabregas, Valencia, Messi, C.Ronaldo or Barnetta

Fifa named 3 of them: Cesc, Podolski and Barnetta

while, supporters all over the world voted and Ecuador young player Valencia had most of votes, 331.087

Other 2 wore Ronaldo and Messi

On last WC in Korea and Japan, Landon Donovan won it
In france, it was M.Owen, and 4 years before M.Overmars
1990. my favorite croatian won it, Prosinečki-while playing for yugoslavia.

Pele won it in his days, Kaiser-Franz, Scifo...

Who will be the best young player of this world cup?????