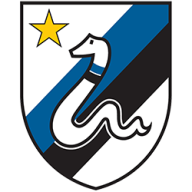 La Grande Inter
La Grande Inter
Joined

Jan 17, 2005
Messages

33,172
Likes

15,078


10 years of FIF

Nostradamus

Most Passionate Member
Nah. He was a very talented player but his career was on a shit path, he had a good half season with Leeds, ended up at Man United later and he got his career on tractk, or some would say resurrected.
It's ironic that Houlier (the eventual Liverpool coach) told him to go to England so that he can "chill" and he essentially followed that advice. At the time the Premier League wasn't a thing (it became right after he won the League with Leeds) and the level was quite shit while Cantona was around. Before moving to England, Marseille would mostly loan him around to other French clubs. The way things have developed, he looks like a superstar, but it was mostly a big fish in a small pond situation.
Unlike Bergkamp for example who was considered by everyone a great player at Ajax before signing for Inter, only to follow the same advise and go to England where there's less pressure.
Cantona is more of a cult hero than an actual superstar.
It's been impossible to say this for several years as Man Utd and PL fanboys would jump at you for saying this about their poster boy. Reminder that this was the first Premierleague star player. Now that they've seen so many top players it's becoming easier to have an actual discussion about how overrated Cantona was. Good player, but nowhere near the legendary status that Manchester United fans would have you believe. He's their own club legend, helped them become a dominant force in the 90s, but that's about it. Don't forget that he retired early (at 31) and Man United fans were legit scared at the time that Arsenal and Liverpool would overtake them. Imagine Inter losing Ibrahimovic in 2008 and replacing him with absolutely no one. And still win the league. That's what happened with Man United.
I don't like this website, but the article here is quite spot on
https://bleacherreport.com/articles/32420-the-original-overrated-epl-star-eric-cantona
- - - Updated - - -
Park Ji Sung was great, but I believe he became great there. There is a case for Tevez being a top player already at West Ham.
Good shout with Tevez, but not sure if he was really considered world class at that point. We all knew that he'd eventually be a great player, but it's not like there was a huge race for his signing or too much interest. The question is about elite players, not necessarily from top clubs but at least players who were by consensus top 10 in the world or amongst the very best in their position.
In fact United fans kinda hated the move at the time as they thought it was fueled by Tevez scoring against Man United and that he was generally overrated.