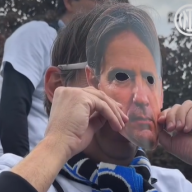 Joined

Dec 28, 2012
Messages

1,684
Likes

2,149
Favorite Player

Matrix



Forum Supporter

10 years of FIF
Lady (?) and gentlemen!

Seeing as we're already a month plus change into the new year, we're a little late to the party, but what is FIF without our little annual jerk-off session. With no other takers, ADRossi gave me the go-ahead to overstep my boundaries and start this thing off.

Nominations are, of course, for the year 2022, but in reality it probably won't do much difference to count January as well.

The categories we're voting for in the preliminary nomination stage are as follows:

Best Overall Poster
Best Football Poster
Most Diverse Poster
Most Humorous Member
Nicest/Kindest Poster
Most Improved Member
Most Passionate Member
PLUS!
2 new categories, one of them old;
Most Underrated Member (member who doesn't get the 'credit' he or she deserves, could be someone you'd like to see post more)
Most Missed Member (self-explanatory)

As last year, nominations for Best Newcomer Awards are not relevant, as the few newcomers from 2022 with enough votes will automatically advance.
ADRossi-rules, so you require five nominations at least to advance to the final voting stage.

Nominations will run for two weeks, meaning we close up shop on the 23th of February 23.00 CET.