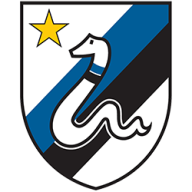 La Grande Inter
La Grande Inter
Joined

Jan 17, 2005
Messages

31,268
Likes

11,607


10 years of FIF

Nostradamus
I don't think the problem is that Bayern is so dominant. You have that in other leagues too. The bigger problem is that their challengers always suck. It's matchday 11 in the Bundesliga and Dortmund already lost 4 games. Leipzig lost 3 and has also 4 draws.
That's because they're all at the same level, but Bayern is just two clicks above.
We know that the German teams don't really suck, they just have a rather competitive league with no one getting above the rest of the competition unless they're called Bayern.
You don't have this in France for example since there's always 1-2 teams that join PSG in a given season that could potentially have a league winning campaign.