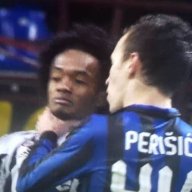 Administrator
Administrator
Joined

Jul 17, 2010
Messages

17,436
Likes

14,749



10 years of FIF

Forum Supporter
At this point, do we hope that Zhang defaults on the repayments and we end up as an Oaktree property?

I imagine they'd want to move us on pretty quick, but I don't know what kind of ownership we'd end up with through that scenario.
Yes. This is the Milan unicorn scenario and 100% the best thing that could happen to us. OakTree would take us over with a basically nonexistent cost basis. They'd easily be able to sell us and make a profit, and might even eliminate some of our debts in the process.