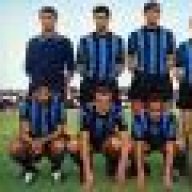 Joined

Nov 2, 2011
Messages

1,900
Likes

794
Favorite Player

Ronaldo


10 years of FIF
Of course, you have to have a salary cap, but there is a difference between the salary cap of an owner with no ambition and an owner that has it. That's all i m talking about here. Milan as a club that has similar fans attendance and even better financial situation than inter CAN afford to pay bigger wages IF their owner wanted to, but they don't.
Let`s not hide behind the semantic with "ambitious owner", "sensitive owner", "owner who loves the club" to give a few examples which I read over the time. We know very well what lies behind. It`s how much the owner can stomach the losses a club makes. Marotta himself said in an interview, this was the modus operandi of the italian football over the years. At the end of every season the owner wrote a check and cover the losses from that fiscal year. This is the quintessence of the "ambition". The level of "ambition" is direct proportional with how sweet you are as a "sugar daddy". And Massimo, God blessed him, was the sweetest of all sugar daddies.
I could try an example. Let`s say someone buy Inter. He bring Morotta and Antonello and say: you have 3 years deal and 100m credit line for these 3 years. You can spend these 100m and what the club produces as you wish, but after 3 years I don`t want see any other debt. Can this hypothetical owner be considered ambitious enough? 100m over 3 years from his own money is enough?