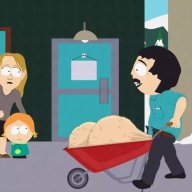 BLACK JESUS
La Grande Inter
Joined

Dec 26, 2010
Messages

11,694
Likes

497
Favorite Player

+ 15K Likes
Old username

Black Jesus



10 years of FIF
They advanced to the Elite round which will be played form the 21st through 26th.
Italy was drawn in group 7th to be played in Holland.
March 21, Norway v Italy
March 23, Italy v Netherlands
March 26, Northern Ireland v Italy
Nerazzuri:
Federico Dimarco, RB/LB, 15 y/o(youngest in the Italy squad) has 2 assists in 3 games so far. Has scored 9 goals so far for the Alievi B.
Federico Bonazzoli, ST, 15 y/o(just a few months older than Dimarco) has 3 goals in 3 games which came in a hat trick against Liechtenstein. Has been playing for the Alievi A and has 12 goals so far this season.
Giacomo Sciacca, DF, 16 y/o played in two games in the previous round getting a double yellow against Albania. Scored one goal so far for the Alievi A
Andrea Palazzi, MF, 16 y/o wasn't in the squad for the previous round scored a goal for the Alievi A this season
Other(Non- Nerazzuri) that I've heard of:
Gennaro Tutino, RW, 16, Napoli - has made 19 appearances for the Napoli Primavera this season and scored 3 goals. Has played 19 matches for Italy U17 and scored 5 goals including a goal in the previous round.
Alberto Cerri, ST, 16, Parma - 20 appearances for the U17 10 goals including one goal in the previous round the only game he played. Is the captain of the squad.
Sources of Info:

UEFA
Italy Squad
Transfermarkt