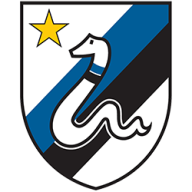 La Grande Inter
La Grande Inter
Joined

Jan 17, 2005
Messages

31,840
Likes

12,581


10 years of FIF

Nostradamus

Most Passionate Member
Could we stop this. If we gave 11 mln net to Perisic, now same people which are complaining that we lose him for free, would have whining why we renew him.
Why would we have to give him twice as much as Tottenham?
All we had to do was give him 5.5m back in January or 6m now.
We wouldn't go over 4.5m back then or 5m now.