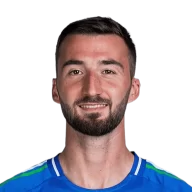 Joined

Jan 27, 2009
Messages

28,244
Likes

12,930



Forum Supporter

10 years of FIF

FIF Special Ones

Most Humorous Member
It's nonsensical. We would have consulted legal experts before we initiated such a deal. They would have given us the green light, and would be liable if they were to be wrong. We also could have even taken out an insurance agreement with a 3rd party in the event Sporting's lawsuit was valid (if we were actually concerned).

Nothing to be concerned about here. He's gone forever. May the celebrations commence.
Nothing worse than rehashing the same joke but I'm really tempted to post more Lionel Hutz here.
Given the current absurdity that is this club I think it's borderline foolish to have expectations of professionalism like this
Nothing would surprise me.
Imagine a scenario where we went from €7.5m for Joao Mario, to terminating his contract, receiving €0 and copping a big capital loss, only then to be ruled against in court and being ordered to pay Sporting a fine?
Jesus Christ I might have a fucking stroke.