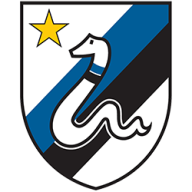 La Grande Inter
La Grande Inter
Joined

Jan 17, 2005
Messages

31,178
Likes

11,498


10 years of FIF

Nostradamus
Thats a different story though most of them are ADRs and thus they got away with a lot less scrutiny when getting listed then Us companies would...
This does not apply to Inter....
Secondly a Fund or who ever buys us would probably see through that as these things fall apart pretty quick and agin with most of these companies the business itself is in china so it s a lot harder for US investor to asses the actual business(luckin).
Inter s business is in italy and the contracts are pretty transparent which makes cooking the books even harder.
The only other party suning could be trying to fool is Fifa/Uefa and i think they have pretty clear accounting rules and probably good visibility on sponsor ship and players contracts.
So really whats the point? fool creditors?
Fool their bosses