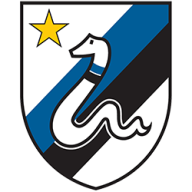 La Grande Inter
La Grande Inter
Joined

Jan 17, 2005
Messages

33,185
Likes

15,124


10 years of FIF

Nostradamus

Most Passionate Member
Inter did not win against Sassuolo for eight games with seven losses.

I opened a thread, the curse was broken, I SUGGEST (strongly) that I get a curse breaker badge for this service. Not doing so may lead me not to open the match thread for the next Sassuolo game. Are you willing to take that risk?
Change your name to Scudettu please.