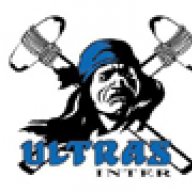 Joined

Mar 27, 2004
Messages

4,356
Likes

5

Forum Supporter

10 years of FIF
Orgoglio Bauscia said:

Please tell me your rule # 1 for choosing a captain. I'd be interested to hear it.
Specially in Italy that seems to be the most imp factor. Whether me or you agree with it or not is not relevant. However one thing that I believe most Interisti agree with is that due to various reasons J.Zanetti does more than anyone else in the team deserve the captaincy armband. Anyhow, lets not get into a discussion as of who deserves it most as I believe there is another thread about that.