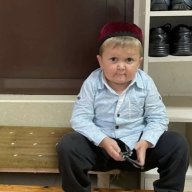 Joined

Apr 26, 2005
Messages

5,189
Likes

42
Favorite Player

4-12-22-23
Old username

Josi


10 years of FIF

Forum Supporter
They are looking for players for the future. Alario thought all you guys wanted him to jizz on your faces so he would come to Inter

Dude they been 1 man down for 45+ minutes. Can't judge a striker for that. Also this is Uruguay not San Marino or some bullshit none countries that Concacaf and European NTs get to play against.

Icardi is out and if any team in the world can have that luxury its Argentina look at who they have up top Higuian, Aguero, Di Maria, Messi, Tevez, Dybala
Dude, what the hell does the result of this game have to do with my comment??
I don't care for this game only, in general, Icardi is much better then this Pratto guy and Alario, and he deserves to be called up ahead of those two.
What kind of reason is this "for the future" ? Wtf...you talking about as if Icardi is old or smthng...
yes Argentina has lots of strikers, but no way in hell are Pratto and Alario better then Icardi.