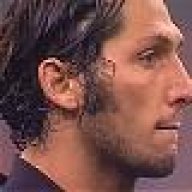 La Grande Inter
La Grande Inter
Joined

Feb 7, 2005
Messages

10,239
Likes

1,002
Favorite Player

Tomas Locatelli



10 years of FIF

Forum Supporter
Pioli is the one who made them relevant again. They are just very bad. He might not be ideal coach but the guy won Scudetto with a bunch of pseudo footballers.

It's no big deal to lose 5-1 against this Inter. We just trashed Viola 4-0, a very solid side that defeated Atalanta today.

I think people are underestimating Inter's capacity. We are just too damn good.
The depth Inter have this season is insane and on a different level than anything we've had since 2010. Imagine having to reach your full lungs capacity chasing down Barella and Di Marco for 64 minutes, only for them to be substituted with Frattesi and Augusto. With Milan's squad, eventually you're gonna collapse into a 5-1 defeat.
At this point, I think Inter are just overpowering their opponents in Serie A and perhaps only Juve's depth can compete on the long run.