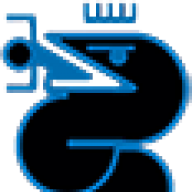 Joined

May 21, 2009
Messages

4,490
Likes

345
Favorite Player

Vieri*



Forum Supporter

10 years of FIF
How come my argument doesn't stick? Lol

Same age, similar style of play, similar physique, both talented, both used to play in Serie A and both were very promising players some time ago. Also, they both played for few seasons in Serie A and not just a few months loan. So they had time to settle.

Now both are in a different league and not doing so well.

A better comparison can't be made!
You're right. What I actually want to say is I really don't care what anyone thinks about it, I'd take Jojo if I had a choice between all the players rumoured - but that's just me. Whatever the management thinks is best at the end of the day. I don't think the Salah move will pan out but if does, kudos. I'd hate for us to miss out on both and buy some crappy last minute replacement. That is something all of us can agree on!