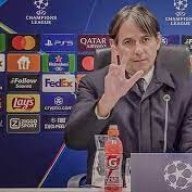 Part time Lazarus
La Grande Inter
Joined

Jun 8, 2005
Messages

27,750
Likes

5,431
Favorite Player

Inter1-0Wanda
Old username

browha



Forum Supporter

10 years of FIF
From an Inter perspective, our bond agreement is the next thing to look at - I believe that's secured against some of our media revenue?? But I'm not 100% sure - so we could be in a position where we substantially drop revenue if we cant fulfill the bonds.

From a Zhang perspective, yes, if Suning Holdings Group for example goes bust. I'm not sure about the legal authority to seize Inter as an asset of Zhang directly, as strictly speaking we're owned by holding companies. I suspect if we were directly owned, then perhaps yes, but we arent. We're owned by a company that happens to be owned by Zhang.

Potentially Italy could place a lien on Inter so that if we were sold, the proceeds would be placed in forfeiture until creditors are paid off?

Its all very complex, tbh, with multiple international shell companies and all that sort of stuff. I dont know what Italian, nor international, law say in this scenario.