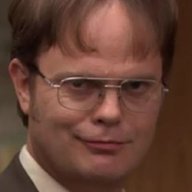 Joined

Jun 19, 2011
Messages

8,297
Likes

5,792
Favorite Player

Diego Milito


10 years of FIF
Brehme come on. Couldn't you leave anything for me? What am i supposed to suggest now?

I was in Monemvasia last summer. I was susprised to see lots of Italians there. Totally recommend. Medieval castle is truly magical.

You're revealing too much stuff!

If he wants to go to an island Rhodes is also a good suggestion. A good combination of great nightlife and historical sites. Medieval City, Grand Master's Palace, Acropolis in village of Lindos.

You should visit home again αδερφέ. Show it to your child too.

This post comes at a very convenient time for me as i am visiting Dublin in April. Any recommendations would be welcomed.
I went to Rhodes on a lads holiday like 10 years ago, but we were staying in faliraki. No one would take a day trip up to Rhodes and on our way back to the airport driving through Rhodes they all couldnt believe how nice the main town is, especially with faliraki being, eh, last it's best let's say.
Nice! How long are you going for and what are you interested in? Are you staying solely in Dublin? I'm not in Dublin much myself but I would say to avoid temple bar! Walk through it sure, but don't eat or drink in it, its a rip off. Go to somewhere like the boars head or whelans if you are drinking.
Avoid areas like Crumlin, tallaght and ballymun. Some rough areas. In the centre you should be fine.
There's an inter pub in the centre where loads of Italian inter fans watch us. Could be worth checking out. If interested I'll find the name again, it's just up from the spire and gpo so it's very central.
There should also be gaa on that time of year. I'd recommend a trip to croke park to watch Dublin play. Try to get tickets for the hill. Dublin will likely hammer whoever they are playing (if its football) but it's Irelands own sport, croke park is an 80,000 seater stadium and there will be a buzz about the day of the match. Good to sample that across a few pubs.
If you are heading out of Dublin I've a few places I'd recommend.