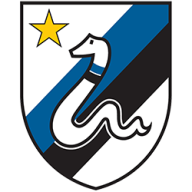 La Grande Inter
La Grande Inter
Joined

Jan 17, 2005
Messages

30,712
Likes

10,699


10 years of FIF

Nostradamus
This is honestly the best possible schedule for us, but we're idiots and we'll fuck it up before it even starts.

We're Inter and we need to start acting like it. 9 points at home used to be a must but now we're content just to be present.

If we were a serious club, this could be 9 points by the end of game 3 and it becomes a done deal by game 5. It's an ideal schedule, for real.

I'd honestly put our entire focus on the Champions League until the World Cup commences. It should also be the goal of the management since it gives the best economic benefits.