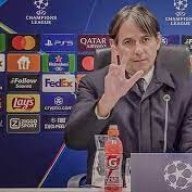 Part time Lazarus
La Grande Inter
Joined

Jun 8, 2005
Messages

27,636
Likes

5,291
Favorite Player

Inter1-0Wanda
Old username

browha



Forum Supporter

10 years of FIF
Repost from here
http://inter1908blog.com/analyzing-osvaldo/
So, predictably, the Osvaldo situation has done what I was trumpeting about several months ago before we signed him. It has blown up into a real 'situation'. Let's have a look at it, analyze the actions that have caused Osvaldo and Inter to come to their current situation, and work out where we can feasibly go from here.
Osvaldo at Inter
I will open with this. Osvaldo has been substantially better than I expected him to be. Given his history, during which he has punched teammates on more than one occasion, insulted managing/coaching staff, and perhaps more grounded in reality, brawled with opposition players, it was just a matter of time before Osvaldo caused a ruckus at Inter.
But are we being overly harsh on him? I think so. After all, he didn't actually punch Icardi. He was (quite rightly) frustrated at not being passed the ball in a great position. His actions after the game, in swearing at the coach and sprinting down to the locker room where he erroneously thought Mauro Icardi was, of course, are significantly less forgivable – but what players haven't had issues like this in the past? And more importantly, are these sins so grave that he can't come back into the fold?
Osvaldo and Icardi
The biggest problem, in my opinion, is the lack of a public apology for his actions. His penalty has been two days (so far) of training alone, and missing out on the Genoa match. These are perfectly reasonable punishments. But does this one hiccup immediately cost him? After all, his actions were not to actually headbutt anyone, or to actually brawl. He's a hot head, but we knew that when we signed him. What I did NOT expect, however, was quite impressive performances. For Inter now he has 5 assists, 7 goals in 19 matches. That's not just impressive – given the previous management – but genuinely dangerously good. He has at times served as the 'tip' of the team – a role now it is fair to say will be dominated by Icardi – but he really impressed me in a more attacking midfield/forward role where he isn't the sole player responsible for scoring goals for us. He's a real live wire and he really does add a dimension – in a similar way to Podolski – to our game.
What further concerns me is that with his sale/departure, we leave ourselves short up front. Palacio isn't the goalscoring striker he used to be, and seems to have potentially found a new home at the Right-Wing position (though we will see how that pans out with ShaqAttaq (yes, I am going to force this nickname if I have to) signing), we are only really left with Icardi, Podolski and Osvaldo for the striker position. I know, I know, we have Bonazzoli and Puscas as well, but I really don't expect them to be given much of a chance to claim that for their own.
The next few days is really crucial for Osvaldo – if resolved properly we could have a potentially great player who could do an effective job for us on our hands. Remember, Osvaldo's temper affects his price, by no means is he an 8 million euro player. That being said, there is the inherent risk that this could boil over, and at the same time, a permanent transfer is a very different question.
I'm interested in seeing where this goes over the next few days, the impact could span the whole realm of possibilities for us, from a Quagliarella-swap, to a return to Boca, to staying at Inter, or even potentially indirectly informing a transfer for Mattia Destro back home.