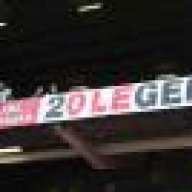 La Grande Inter
La Grande Inter
Joined

Mar 9, 2011
Messages

10,587
Likes

2
Favorite Player

Solskjær



Forum Supporter

10 years of FIF
Re: Oscar

I've never been a big fan of him. If he did somehow come here, it better be a loan w/ an option to buy.

I don't think he's as creative as people think he is and I feel that he wouldn't really reduce the burden on Jovetic/Ljajic to create. On the other hand, he could be an effective B2B player as Mancini loves players that track back, hustle, and defend (which Oscar does well at in my opinion).

With that said, I'd be more than happy to replace Guarin with him!
Yeah, never understood the hype. He looks decent player and pops up with goal and assist sometimes but his overall game is very meh. Very Un-Brazilian #10 if there was one.
Like you said, he looks good b2b player though.