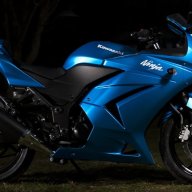 Joined

Jul 30, 2009
Messages

4,969
Likes

1,038
Favorite Player

JZ4

10 years of FIF
We have almost zero aerial strength among our starting midfielders (eriksen, barella, brozovic).
Lack of concentration is certainly a problem but my point was that it's better than lack of tackles.


So now after reaching comprises, narrowing down the argument and avoiding some arguments you've lost to factual reasons, you are now trying to extend the argument by forcing statements I never said or implied, on me. There's no point in doing this, no one is gonna award you on this so don't try to go too far. Where did I say de Paul will fail due to his stint in Valencia? I pointed out to this in my immediate previous post. I am making reference to his time in Valencia in order to point out to the fact that he will likely be a more risky investment than Pellegrini.



Stats and talents tell a large part of the story bro, if not they won't be used for analysis and decision making. They are the largest determinant in such situations. The largest percentage that made up the likes of Zidane, pelle, Di Stefano, maradona, messi, Ronaldinho etc is talent and stats. Since you've said FOR YOU commitmente e.t.c is more important than talent, then end of story. While I speak generally not for myself.
@Ottoman empire looks like you want to keep this discussion going, cool, lets take it to the DMs
I can't even mention 1 name who is anywhere close to be world class or having the potential to be world class in the near future.
THere're 2/3 i think are worst investing in and then send on loan elsewhere. I would take the gamble on Nicolas Dominguez, see how he develops.