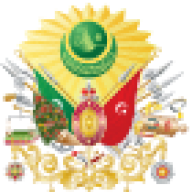 Joined

Mar 31, 2021
Messages

200
Likes

16

I don't know why everyone thinks this of Conte, like he never fielded Fabregas, Pogba, Sensi, his favorite Parolo, etc. in any case RDP is highly versatile, capable of playing in various roles in midfield and attack, as a No 8, No 10, as a SS or on the wing.
First of all, point of correction, pogba and sensi are not only playmakers but also b2b and dynamic, meaning they had what conte wants in his mezzalas. Hence, conte used them successfully. As for fabregas, conte used him because he had no choice, just like how he is using eriksen. In fact, fabregas was more of a backup MDF under conte, matic and kante were the starters.
Another correction, roles differ from system to system, no 8 in tiki taka differs from no8 in klopp style or counter att football. So being able to play different roles doesn't automatically make you able to play different systems.
DePaul does too, currently averaging the highest number of key passes per game.
Read clearly, I said forward runs and positioning into the opposition box and good understanding/link up play with the forwards, not playmaking. So why bring up key passes per game.
- - - Updated - - -
By serie a expereince I mean that he knows/understands the italian league and an adjustment period won't be necessary.
Like Pellegrini is playing in Spanish league or what? What does that make Pellegrini, one who is born and brought up in the Italian league.
This squad sucks in dealing with big pressure moments. I'm certain almost everyone here will agree on that. Not that RDP is the final solution but he is a step in the right direction.
If the likes of Vidal, lukaku and Kolarov who have won tons of trophies in different leagues, I don't know how signing de Paul who is playing in udinese solves that issue.
- - - Updated - - -
I
I don't dispute any of this. But thoughts on his injury history?

I also don't like that he is rejecting big money moves in Italy or abroad to stay with Roma and essentially go a career not competing for important trophies. We don't want players who lack ambition or don't want to be challenged career wise.
He has a good injury record, don't try to create another issue after no options.
As for him rejecting big clubs, those are just pure bullshits from media. Using common sense, does that even makes sense? Then what's he looking for in football? No that he is earning big wages either or he has won alot in his career for him to settle in his beloved club, coz that would be understandable. Those are just rumours bro
I
Italian coaches are results orientated, only a few break the norm and even fewer stay employed long enough. Conte may tweak here and there but the concept will remain the same: play to win. In anycase, RDP is adaptable, from possession style with Argentina to ultra-defensive with Udinese.
Play to win doesn't necessarily mean grinding 1-0 results only. Bro we are the 2nd top scorers in the league for 2consecutive seasons under conte. About de Paul's adaptability, you brought up the issue of him playing in a 1-0 win oriented team yourself, you implied that he will be successful here for that reason. I never said he will not adapt here, just trying to show you we don't have to be signing players only from team that grind out 1-0wins.