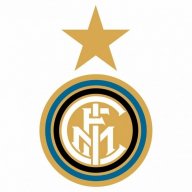 Joined

Feb 18, 2010
Messages

18,717
Likes

6,923


10 years of FIF

FIF Special Ones
Why shouldn't di marco count? No youngsters at big 3 Italian clubs go from youth to the main team .

The reason we don't promote youngsters from the youth system is likely they aren't good enough.

The youth system does produce a few who are good for serie a teams but not good enough for Inter.

Tell me which player from our youth system or loaned out youth players who would make a difference?
How is it that only Serie A clubs have this problem though? Other top teams in other leagues integrate young players all the time. Then they come and score against us. There has to be some players that are good enough to make an impact in the top 3 in this league. No teams in this league are THAT special at the moment.