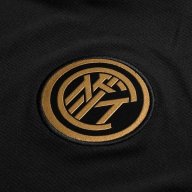 Joined

Dec 23, 2014
Messages

5,592
Likes

3,117


Forum Supporter
Conte did what he should have done. We had by far the best team and not winning the scudetto would have been a giant fail. His Champions league display was a disaster both years. I dont think he did much better of a job than Spalletti, who got us into top 4 with not that good teams or even Mancini who got that 4th spot with a team that was pure shit.
I agree that Spalletti did a great job in his first season, but he failed miserably to drive the team further in his second season. Also, because of Spalletti, we did one of the worst deals in Inter's history - money + Zaniolo for Nainggolan.
From the other hand, Conte definitely had a very strong squad at his disposal, but he had a big share of the building of that squad. Barella, maybe, wasn't his particular request, but Lukaku, Hakimi, Darmian were. All of them had very important roles in Inter's scudetto last season. In addition, he introduced Bastoni in first team, when the latter was supposed to go on loan somewhere.
I don't know why some people here, are acting like Inter would win a title regardless of who was a coach after Spalletti? I mean, the only secured transfer was Barella. We could have taken some failure like Pepe for 70mln or some another "nainggolan", demanded by the coach, and spent the rest of the money for other shitters.
Just for example, Mancini also brought us a 4th place, but he was responsible for transfers of Kondogbia, Eder, Perisic and Candreva. Only Pero was decent signing, the others cost us around 70mln, drained in the toilet.