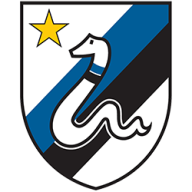 La Grande Inter
La Grande Inter
Joined

Jan 17, 2005
Messages

31,863
Likes

12,627


10 years of FIF

Nostradamus

Most Passionate Member
Gosens cost 28m iirc

Skriniar sale wouldn't had enabled a Bremer purchase, sorry. Skriniar sale would have enabled a Milenkovic purchase. Skriniar wouldn't leave on the first day he was under bid, you keep ignoring that the player didn't want out and he'd stick around till August to get a new Inter deal which he was promised.

Marotta managed to lose Bremer and his 20m asking price because he wanted to negotiate lower to 15m and when they asked for 30-35m he only moved up to 25m. Yeap, that's Marotta. Bremer would have been gone by the time we would have sold Skriniar, because not only Skriniar would have taken weeks to be sold, Marotta would have delayed the Bremer deal as much as possible, which would still have invited Juventus to poach him and offer more than we could.

Marotta saying no one will leave Inter without his will and then trying to sell Bastoni, Skriniar and even Barella (to Liverpool and Real Madrid) despite telling them they weren't for sale is a bullshit move. And you know it. We all know it. It's time to admit it.
Telling them they'll get a new contract and not sitting with them within a month to discuss but leaving it for 3-6-9 months in the future is a bullshit move. And we all know it.

Zhang did the right thing with Skriniar. But Marotta failed to manage the situation and keep the player because of how he treated him.
I worry that this could happen with Bastoni too but at least Italians are less likely to leave top Italian clubs.