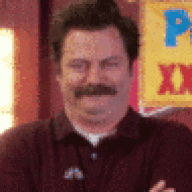 La Grande Inter
La Grande Inter
Joined

Mar 4, 2004
Messages

14,749
Likes

179
Favorite Player

Kovacic



Forum Supporter

10 years of FIF

FIF Special Ones
Skills you have with the ball at your feet are called talent. Everyhing else (like off the ball movement) you can be taught. Especially when you're 19-year old.
Well, some would say that anything can be taught. On the other hand, off the ball movement and reading of the game in my mind is not such an easy thing to learn.
If it was then every technically flawed striker would have a goal scoring record like Inzagi.
And Hamsik's off the ball movement and reading of the game is world class. Also, he far better in front of goal than Kovacic. Quite simply, Kovacic can't play like Hamsik. I feel it'd be better for Mazzarri to change his tactics a little, but that's not going to happen