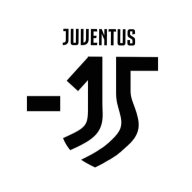 Joined

Feb 25, 2013
Messages

4,430
Likes

1,587

The memory of people is so short. Conte's Inter played like shit last year in CL, even shittier than this. No organization, no idea, I still remember we were like kids playing football against Real Madrid last season. And it was Conte's second season, the team was built for him.

It's Inzaghi's first season at Inter, the squad was weakened instead of reinforced. IMO the result so far is decent. Do you think Conte can win anything or even manage to keep the team playing like last season with this weakened squad? Even Conte didn't think so, that's why he left.

Stop deluding yourself. With this squad, it's very hard to do better than Inzaghi. He need more time and at least 2-3 new good players. Blame Suning, not the coach. Changing the coach now without reinforcing the squad won't solve the problems.
Can we blame both? Inzaghi is significantly worse than Conte. No argument here.
Don't think the result is good enough. We have faced only two good teams so far (Atalanta, Real), and got 1 point out of 6. Both matches were at our home.
The bold part...well, freaking Pioli is doing better with Milan with a worse squad. And they had a much harder schedule. I know, this is Inzaghi first season but he has done nothing to prove the doubters wrong.