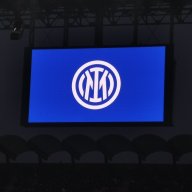 Joined

May 8, 2023
Messages

9
Likes

26

Good afternoon.

First of all, I'm an Inter fan and have been since late 1980s when I first set eyes on the beautiful Nerazzuri shirt. I have followed them since then although I'm based in the UK (Glasgow). My last trip to the Meazza was last February for the derby, which was a pretty surreal experience as it was haf full due to Covid restictions and the Curva Nord were carrying out a silent protest.

I have just joined - I don't know why I didn't find a forum for like-minded Inter fans before but here I am.

I have a question relative to the above about the sale of tickets for the UCL semi-final return match on 16 May. I have a Siamo Noi card and planned to go to the match, but with a friend who doesn't have a card.

Do we think that the ticket sale rules will only allow a purchase of a second ticket if the second person has a Siamo Noi card? That seems harsh and not what applied when I got derby tickets last year.

And if that is what the rule really says, is it realistic that this will be checked on entry to the stadium? Last time I didn't have to show my Siamo Noi card, only my passport to show that it matched the name on my ticket.

Myself and my friend booked flights and accommodation based on the original wording on the official website which said nothing about the second ticket only being valid for another Siamo Noi cardholder(!). Now they seem to have added this rule which potentially stops us both going.

Does anyone know? Thanks in advance!