Joined

Dec 21, 2015
Messages

18,992
Likes

26,775
Favorite Player

Wesley Sneijder


Best Football Poster

Best Overall Poster
So after a lot of wild speculation we ended up with this.
Starting lineup*: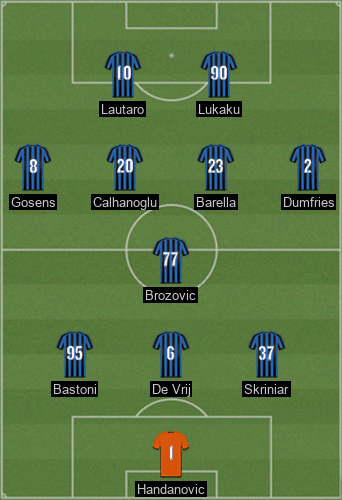 Bench: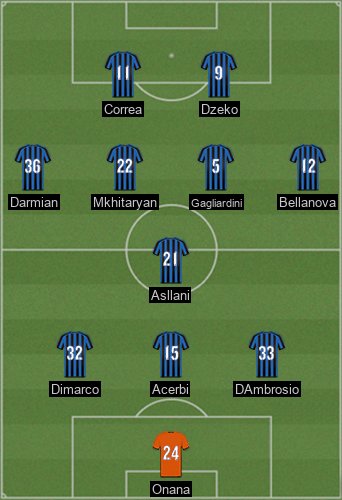 *I know Gosens isn't considered a starter by Inzaghi but i want to be positive he will turn things around.
Tbh this isn't so bad and it is definitely better than i expected after all the rumours about a big sale all summer.
- Lukaku is certainly an upgrade over Dzeko. It remains how much of an upgrade he is. Hopefully he will stay fit enough to find out.
- Perisic loss is a big one but it was totally expected the moment we signed Gosens. Instead of signing a proper lb backup we decided to take a gamble on Bellanova. If Gosens doesn't return to form we're gonna have a problem.
- I have serious concerns about Mkhi replacing even the injury prone and inconsistent version of Vidal we had watched in the last two seasons. I have concerns about our squad depth in midfield in general.
- We finally have a proper Brozovic backup. I like what i have seen from Asllani so far and i hope Inzaghi starts trusting him more.
- Acerbi is a decent replacement for Ranocchia but we did nothing to address De Vrij poor form last season.
- I understand the reasons behind the decision to offload Sanchez but i hope it won't bite us in the ass. We need Correa to stay fit and finally deliver.
- Missing on Bremer and, especially, losing him to Juventus was a tough pill to swallow. But if i have to choose between him and Skriniar, i am ok with how things went. I am still undecided whether we did well to choose Lukaku over Dybala. This could be the decider of our season.
- We are still one serious injury for a starting defender or midfielder for our season to go downhill.
All in all, i think the balance is positive considering our financial situation but it remains to be seen where we stand compared to our rivals after the mercato.