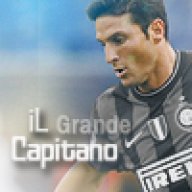 La Grande Inter
La Grande Inter
Joined

Feb 14, 2007
Messages

10,781
Likes

4,157
Favorite Player

Il Capitano



Forum Supporter

10 years of FIF
I don't rate Singo and I fucking hate dealing with Cairo, so pass. Besides, we have to waste 7m to redeem Bellanova.
The old times of getting good deals with Serie A clubs is gone. You need to be ready to walk away because the demands are absolutely insane if the player has shown even something.
For example take Traore, Sassuolo sold for 30M€ then said Frattesi will be 40M€ minimum.
Torino signed Bremer for 6M€ sold for 50M€ incl bonuses. Now Schuurs, signed for 9M€ , Cairo said : "Are ya interested? Price is 50M€
Atalanta. If you think you can sign Hoijlund for 40M€ you can forget about it. This player will break Atalanta's transfer record. On top of my head I'll predict they'll sell him for 75M€ ( because he's new Haaland)
The list goes on and on. We need to upgrade our scouts. We could be finding these younger talents on cheap prices like we did with Dumfries ( which we hope to sell for 30M€ profits) . Its too late going for Atalanta's Hoijlund now. EPL's outrageous offers will ruin the market for bigger clubs chasing same targets, like us and Meelan and Rube. Our only option is free transfers.