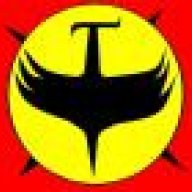 Joined

Jul 14, 2005
Messages

7,869
Likes

62
Favorite Player

4 & 10



10 years of FIF
You are comparing a team fighting for their life in the CL after nearly two years with a coach and compare them to a coach who has been implementing a new system to a new group of players for a month playing indifferently with a 3-0 lead.
I agree with you, really do.
But fact is that Chelsea were 3-th place in UEFA team ranking in 2010, richest club in the world at that moment, and we destroyed them. That fact give us right to compare a litlle, especially when 177-th team on UEFA ranking kill us infront 40 000 tifosi.
I think that biger gap is between 3-th and 177-th place from Mourinho's stabile team and Strama's new systm in progress. We couldn't go so low in two years that semi-amateurs clubs killing us on Meazza.
I undartand that Strama needs time but he started game with Coutinho and M'Baye like only youngsters and took both of them off. I would undarstand that he started M'Baye, Livaja, Coutinho, Longo, Duncan etc. Than that defeat would make sense, boys would got a chance to grow andthey would land on their asses.
On this way ... we can hope but ... some moves reminded me on Ranieri and I am scared for that.