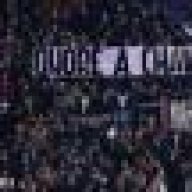 La Grande Inter
La Grande Inter
Joined

Aug 9, 2004
Messages

21,375
Likes

51


10 years of FIF
yep.

Mark my words guys, Drogba is an important part in the team. He defends well and i think he just needs time to settle in EPL.

I mean he scored about 12('adapting' season), next season he can only do better right? If he plays the same time.

Yes his good enough to be the striker for the EPL cup, but will he do it for them in Europe. Thats the question.