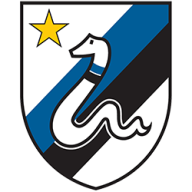 La Grande Inter
La Grande Inter
Joined

Jan 17, 2005
Messages

30,735
Likes

10,744


10 years of FIF

Nostradamus
People are commenting how he regressed from 2012 and on which is untrue and unfair to say.

He won the EL last season and his team was average as hell. Though he shouldn't have reached the final in the first place but that's another story.
He took over a problematic Man Utd with a relatively shit roster and could have made them champions in his second season if City wasn't around with such spending power. Guardiola on the other hand didn't take over a problematic team, he took over a team that reached the CL semis iirc and had a pretty strong core with Aguero, de Bruyne and co. City didn't need much effort to win something, whereas Man Utd was in a worse position that we were in the last couple of seasons. And it's also an environment that does not suit him, so he has to also overcome all that.

The only outlier was his season with Chelsea after winning the league and that was due to his players' attitude mostly. Just because Man Utd fans complain about their performance doesn't mean shit. They're just not used to this type of football, the realistic Mourinho approach. He knows his team's limitations more than anyone so there's a reason he plays this way. I remember Mourinho in 2010 where he took the game to Barcelona in a semi final and everyone still remembers 60 minutes of "parking the bus" at the Camp Nou because it was more eventful. If he believes that his players can dominate, he'll set up a dominant plan.