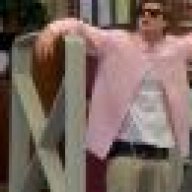 La Grande Inter
La Grande Inter
Joined

Jul 20, 2008
Messages

24,493
Likes

131
Favorite Player

Walter Samuel



10 years of FIF

FIF Special Ones
There seems to be a bit of self loathing and general overrating of players who aren't ours on this forum.

Thiago is a rare talent, I've said it on this forum many times. I think Barca were silly for letting him go because I thought he had more natural talent than Xavi. However, Kovacic is also a rare talent. He's not as polished as Thiago, but I don't see any reason he can't reach a similar level if he continues to improve.
It's easier to overrate players you don't watch week-in week-out. You tend to only remember their highlights. I've had friends thinking Cambiasso was some sort of playmaker because they liked his passing.