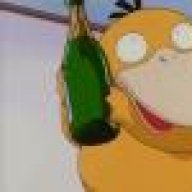 morepoststhanu
La Grande Inter
Joined

Aug 10, 2007
Messages

40,895
Likes

55
Favorite Player

ur mom
Old username

icardiscores



Forum Supporter

10 years of FIF
http://www.calciomercato.com/news/i...-verticalita-e-spinta-in-fascia-ma-serv-58654
Interesting read...
It says that Pioli is obsessed with timing of the play,moving the players around like a team not individual units and tightening down spaces especially in df.It's a critical element that could turn the result in a good or bad one.
However the fullbacks are important in his play,they need to rotate positions with the wingers and wide mf's
FUCK THIS SHIT,our FB's are...well,FUCK!
He uses a Regista,which apparently we don't have,a right fit for him anyway and so Banega could drop there until we buy one in January...hopefully
THE 2 OPTIONS...
L'INTER CON IL 4-3-3 - Handanovic; Ansaldi, Miranda, Murillo, Santon; Joao Mario, Banega, Brozovic; Perisic, Icardi, Candreva.
L'OPZIONE 4-4-2 - Handanovic; Ansaldi, Miranda, MurIllo, Santon; Candreva, Joao Mario, Brozovic, Perisic; Eder, Icardi.
We at least won't see Medel in the regista role then...because that player needs to know how to move the ball VERTICALLY to the player...in attack like Icardi,but Icardi will must learn how to not get stuck in the PK area...but to move around
+the REGISTA needs to know how to defend and not lose the ball like BANEGA tends to do to often.
Banega could suffer under Pioli tbh...
He can verticalize the ball well but his defensive awareness is poor.
the 3 man df is a crisis option for him in extreme conditions...
also a BIG NO TO TIKI TAKA as he doesn't want to risk to lose the ball in dangerous areas,no big risks from the back
that's why he is considered the balance bringer,giving a sense of balance at the back,no high df positioning...
--------
GdS reports he is getting a contract till 2018 and a clause that FdB also had when he was fired...
Pioli-Inter, it's all done! Agreement until 2018 with exit clause for June
November 6, 2016 at 22:30
Fabrizio Romano
Stefano Pioli will be the new coach of Inter. Now it really is all done, the last formal step there was communication, Pioli has known the ultimate choice of the club, no more chance of overtaking and surprises with Marcelino. In these minutes, it was also alerted the Lazio to proceed with the termination of the contract still outstanding; Pioli will then again in Milan in the coming hours to sign with Inter.
DETAILS OF THE CONTRACT - According to the latest indications, Pioli will sign until June 2018, then, for a year and a half or so. But above all, there will be an exit clause in case of exemption if Pioli were to leave before the expiry of the contract of the company's choice, in fact, there would be a penalty in his favor with the termination, the way-out clause , as it was for Frank de Boer. Suning So then chooses how to behave in June, but in the meantime has chosen Pioli on the advice of the company (in particular, Help and Gardini have strongly supported) and even with the go-ahead Kia Joorabchian, who after being confronted with more Inter people he recomended Suning, Pioli to be a wiser choice, given the Italian track in such a delicate moment. So, now, yes, the era Pioli is ready to start.
Last edited: