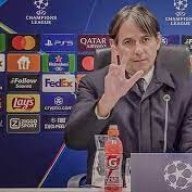 Part time Lazarus
La Grande Inter
Joined

Jun 8, 2005
Messages

26,828
Likes

4,090
Favorite Player

Inter1-0Wanda
Old username

browha



Forum Supporter

10 years of FIF
I love being assigned useless projects when I have nothing else to do

Will get on it.
Just curious. The stat is obviously not flattering, but its also meaningless without context. I'd love to see that ratio for a number of other key strikers. Salah, CR, Ibra, Benzema all jump to mind I think?
re your edit, I think we need to comparer it to like-for-like eras in football. We're pretty high scoring now compared to back then, and it feels only natural to me that if you score more goals, but the points totals are comparable, then the ratio of impactful goals vs 'non-impactful' ones will decrease.
Also, how do you define it? Is it against the final score line - e.g. if he scores the 4th goal when we're 4-0 up but go on to win 4-3? Or is it at the point of the goal being scored, e.g. opening the scoring on a 4-3 win?