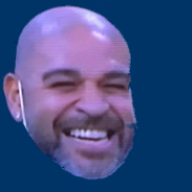 La Grande Inter
La Grande Inter
Joined

Mar 20, 2007
Messages

10,210
Likes

3,973
Favorite Player

Hakimi



10 years of FIF
#StevenIsHere
Ladies & Gentlemen, we now have a new president, the son of
Zhang Jindong
, the one and only
Steven Zhang [aka Zhang Kangyang]
Suning Group heir Steven Zhang has been officially named Inter's new President.
Inter confirmed Zhang's appointment to their board in a video on their social channels.
[youtube]YbYt2bPtRmQ[/youtube]
"When I close my eyes, I see a city with so much history and more to be written," he said.
"People with ideas, with the will to improve what's around them and themselves.
"A club that plays beyond the field to win the hearts of everyone. But then I open my eyes and see that all this is already here. I'm ready, are you?"
The 26-year-old [pictured, left], is the son of Zhang Jindong, who owns a majority stake in Inter through Chinese conglomerate Suning, and becomes the Nerazzurri's youngest-ever President.
[youtube]B6F0kxjRUOw[/youtube]
[youtube]rolNE5sUJaw[/youtube]
[youtube]kbFvHMpAiTk[/youtube]
[youtube]Epao094vyug[/youtube] SuperHero has a SuperCar :datass:
Let`s hope he will bring the club to where we belong, I am very confident of this. With this kind of backbone, know-how, financial power and management, we can truly become on of the best clubs in the world.
Future is bright!