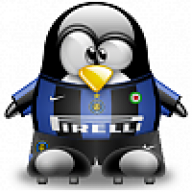 Joined

Mar 5, 2004
Messages

2,311
Likes

22
Favorite Player

Ayrton Senna

I think this article belongs here as well...maybe...
Channel 4 said:

The Italian star (Andrea Pirlo), who scored twice against Scotland on Saturday, has criticised the Nerazzurri for not giving him enough of a chance to prove himself at the San Siro.

"It hurts inside when you want to play so desperately but you are not given the opportunity," stated the midfielder.

"I didn't feel humiliated but it was sad that I had to ask to quit the club in order to play more regularly."

Pirlo was often overlooked by Inter, a decision they must now be regretting given his impact with their city rivals.

The youngster, who left four years ago, knew the time was right to move on when he couldn't even get a game under Marco Tardelli.

"I played in every match for him at Under-21 level and was a key figure," added the Italian. "But I wasn't given any room when he got to Inter."

Pirlo has also revealed that he only agreed to join Internazionale at the request of owner Massimo Moratti.

"I was 18 and all set to join Parma before he called me and told me that Inter wanted me," explained 'Riverino'.

"I also spoke with him when I decided to leave and he wasn't that happy but that's what occurred."
Didn´t we (Tardelli) mostly use foreigners back then (what´s new)? Didn´t Tardelli rather use these -> Cauet, Di Biagio, Dalmat, Jugovic, Farinos and Seedork rather than Pirlo?
This Pirlo deal still pisses me off so vuckin much!