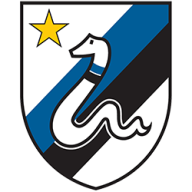 La Grande Inter
La Grande Inter
Joined

Jan 17, 2005
Messages

33,233
Likes

15,200


10 years of FIF

Nostradamus

Most Passionate Member
Oh man, this injury looks bad, he is not even starting in this crucial game for Belgium.
But now it's clear for me that he didn't fake any injury with Inter, trying to reserve for Belgium nt.
LOL can`t believe there are people that assumed Lukaku would fake an injury. He is so out of form that it`s sad to watch... he wasted all chances against Croatia.

Lukaku should just follow whatever Pintus was telling him to do.


Hope you`re not betting/gambling by habit.
Don't think anyone said Lukaku was faking an injury.
What was said was that he was prioritizing to return for Belgium rather than Inter. He was recovering in Belgium, not Italy. Plus his whole transfer revolved around Belgium wanting him to return.