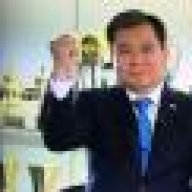 I'm better than Icardi
La Grande Inter
Joined

Jul 13, 2011
Messages

16,767
Likes

804
Favorite Player

22IcardiBroHand
Old username

DomesticatedPimp



10 years of FIF
Why are you guys so defensive and introduce new comparing points as if that was my intention at all.
Oh x country is is rich because of y, and without y it wouldn't be. I can point to ten gazillion reasons why western europe has those hundreds year old fancy buildings - and they were built by both, unethical "sourcing" of materials and labor. "Worst place to live on earth", seems quite an exaggeration, every country has its own country specific advantage that it leverages to get a competitive edge.. oh remove this from europe see how it is, oh remove that from china see how it gets.

Again, I do not want to seem offensive but I do not think you understand how much it would cost to modernize some of this stuff.. pay terminals is not some gov led initiative that costs billions.. merchants/startups jointly can lead to alot of adoption, digitally able people would work too.. making toilet for free is not a billion dollar initiative.. Brugges has 8 million tourists yearly, they can have taxes to mantain their toilettes. How much do you think cleaning a toilet costs? Its not a trade off between welfare and 50 cents for toilet.

Again, every big city has its good parts and bad parts, london labor does not live in kensington. But obviously you havent been to north/east/south london, or even past w1, nor in paris, nor in brussels..

My overarching point is that, private and publci sector in europe are asleep, and you guys are just getting defensive and starting what aboutism.. its eerily similar to balkans, oh we might be shit but 1,500 years go we invented the fork, and we have a guy in a horse that was smart, and we are cradle of civilization.

Last point, UK had none of the issues that western europe, particularly belgium has.
just to built on this what if example of yours:
take out cheap gas from Russia and Chinese exports, both with splendid Human Rights record, then europe is nth but an amusement center.