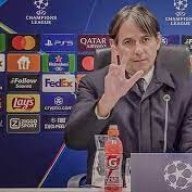 Part time Lazarus
La Grande Inter
Joined

Jun 8, 2005
Messages

28,925
Likes

6,854
Favorite Player

Inter1-0Wanda
Old username

browha



Forum Supporter

10 years of FIF
Oh I get the objective, its just never gonna happen. I bet you couldnt even get 500,000 fans to pledge 1 euro ecah let alaone 100 or 1000, tbh.

I look forward to seeing how many people in that group commit what sort of money, but I'dd be surprised if you even break 10m euros from that community, to be honest.

Like I said, you look at United, Liverpool, etc, efforts. They fall way, way short of anything really meaningful.

You might get 5-10 maybe at a push 15/20k fans who will contribute towards this. It'll fall way below even 10% of Inter's market cap (perceived), and thats before even talking about trying to negotiate with Suning.



Out of curiosity, you've said so many times you dont support this Inter because of various reasons, do YOU plan on contributing? I appreciate some of the dynamics have changed (e.g. no more Conte now), but I'm still curious.


As for me, it depends on what the detailed proposal is, I wouldnt rule out contributing if we start getting to meaningful sums of money where we can actually make a real impact/take over a decent proportion, but then its a question of investment in Inter, like any other investment in a company - is spending 500 euros on Inter likely to generate a better return than, say, 500 euros on Microsoft or Amazon.