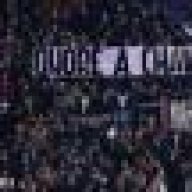 La Grande Inter
La Grande Inter
Joined

Aug 9, 2004
Messages

21,375
Likes

51


10 years of FIF
The guy is a dud. A dud that can't control the ball, takes dices etc.

However this dud manages to find himself to do the most important thing in football, and that's put the ball in the back of the net.

I would be 'ok with selling or keeping, both have positives. This guy will never go sour. He will bang in the goals this year with Candrevinho and Perisic on the side of him and Banega on the side of him.

Pazza inter pazza icardi. That's why we love em and that's why this works.